Keep Your
Dog's Brain
Healthy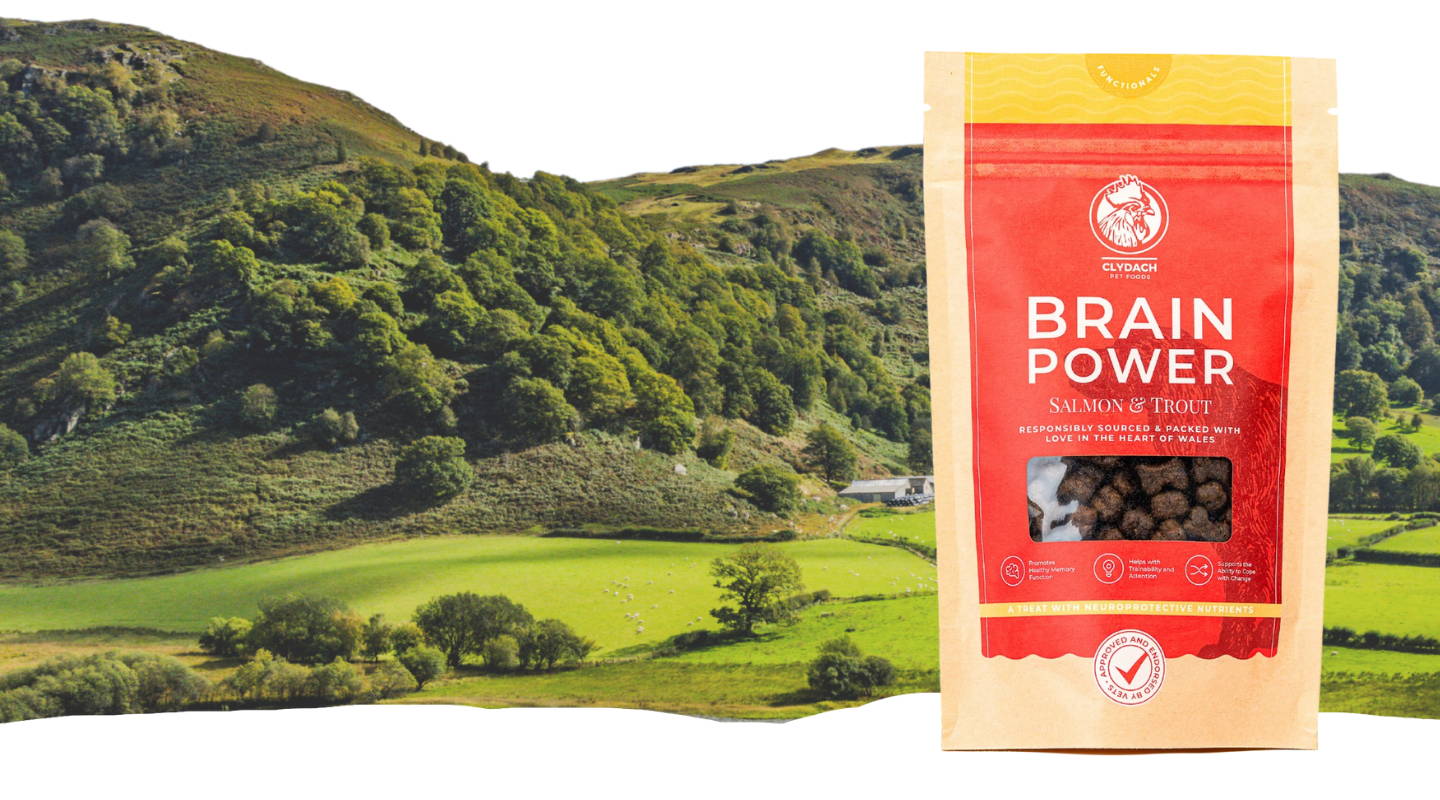 Keep Your Dog's
Brain Healthy
Functional Dog Treats, Scientifically Formulated

Promotes Alertness, Adaptability & Mental Sharpness

Packed with Love in the Heart of Wales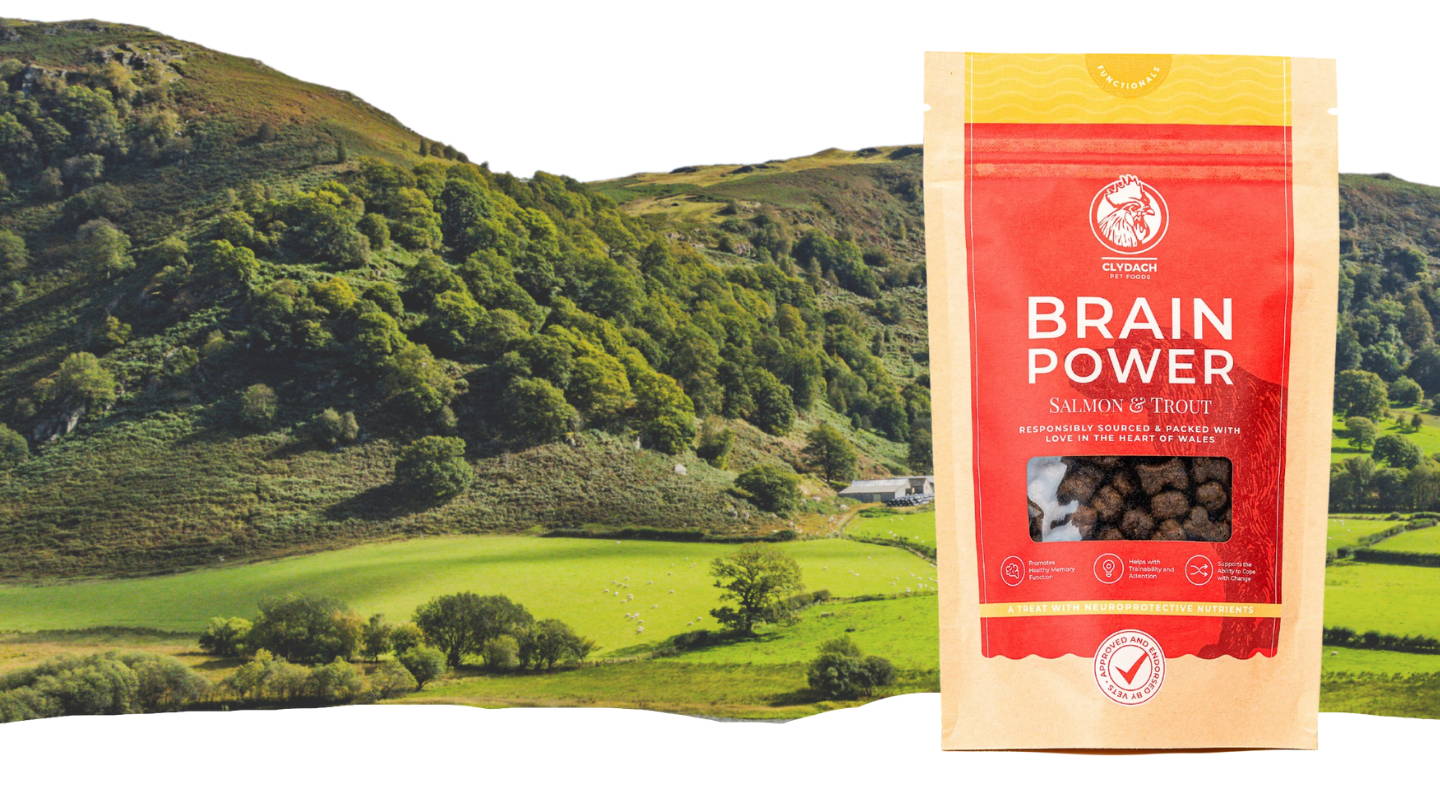 Functional Dog Treats, Scientifically Formulated

Promotes Alertness, Adaptability & Mental Sharpness

Packed with Love in the Heart of Wales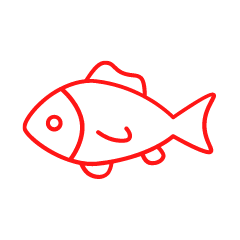 65% Responsibly
Sourced Fish
Supports the Ability
to Cope with Change

Approved by Vets,
in the UK and Ireland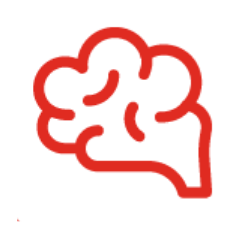 Promotes Healthy
Memory Function
100% Natural Ingredients & Grain free
Nourishing Ingredients for a Functional Dog Treat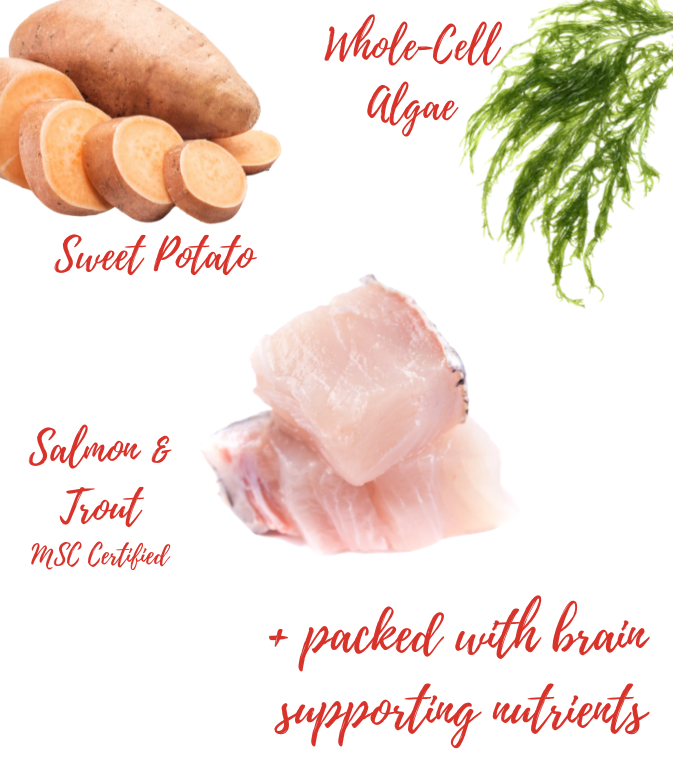 Our premium Brain Power treats combine rich marine-source fatty acids and other natural ingredients to help maintain your dog's optimum cognitive function. Made with responsibly sourced MSC certified Salmon & Trout treat, packed with love in the heart of Wales. A treat with neuroprotective ingredients to help with trainability, alertness, memory function, and the ability to cope with change.
High meat content, Salmon & Trout

No additives or preservatives

Hypoallergenic, Grain and Gluten Free
treats For optimum cognitive function
Designed For Pets & Pet Parents alike
"I noticed as my dog Megan was getting a little bit older she was becoming slow in her reactions. These treats have given her a new lease of life and have made training exciting for her again!"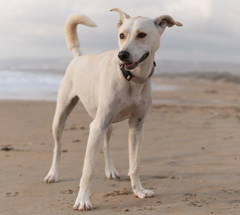 Liverpool
Pet Parent to Megan

"Rosie generally freaks out when it comes to going new places, she likes her routine! So naturally I was really worried about moving house. I prepared her by giving her Brain power each day, and she seems much more at peace and less stressed!"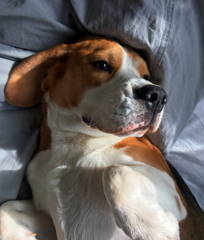 Sheffield
Pet Parent to Rosie

100% Money-Back Guarantee
Your Questions, Answered.
Still have questions? Our nutrition team are here to help!
Simply call us at 0800 088 7965 or email hello@clydachfarm.co.uk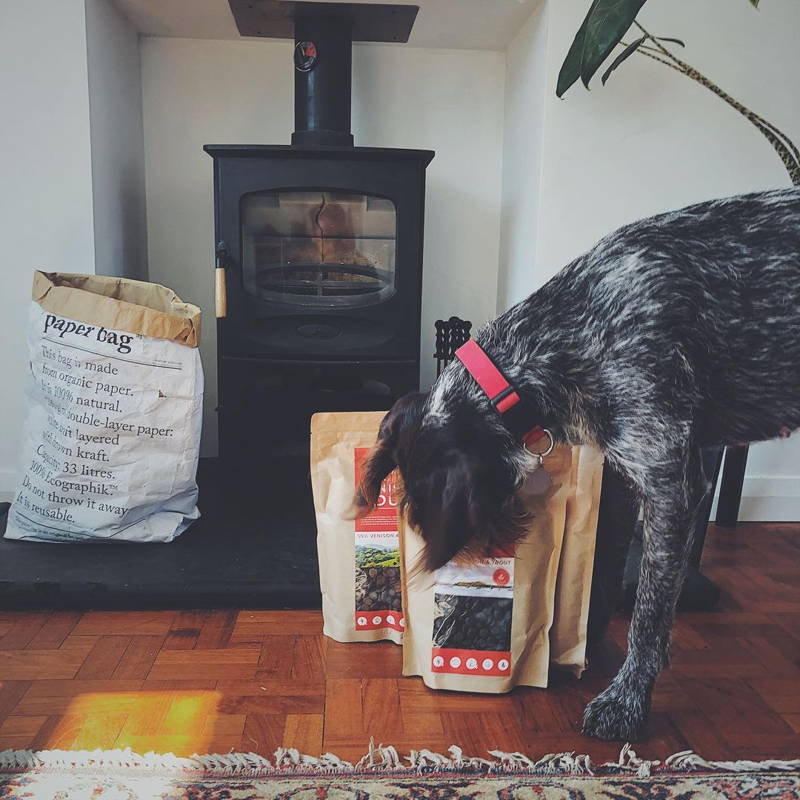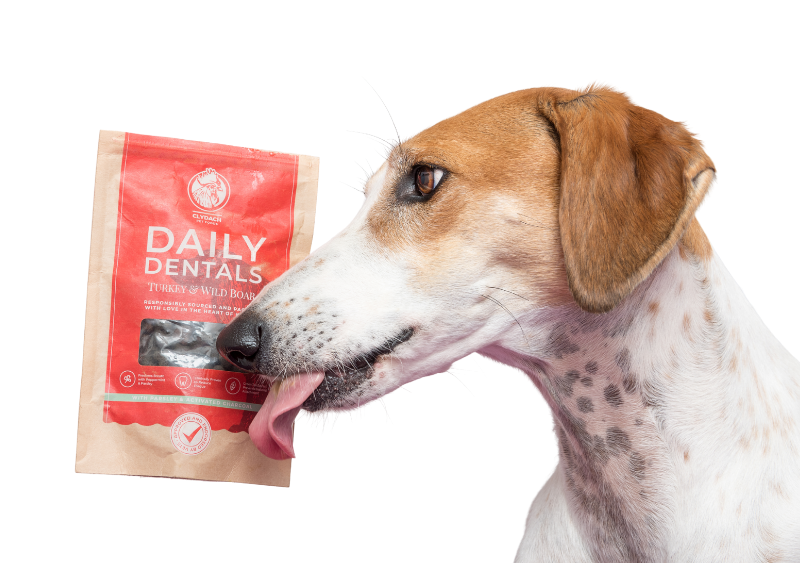 Is Brain Power safe for puppies?
We do not recommend feeding to puppies under 3 months old.
How many do I need to feed?
Brain Power is a treat, so you should feed them 'ad-lib' as a treat. If you're still unsure, please contact our Nutrition Team, we'd love to help!
Our Brain Power treats are a hard biscuit.
Are they a chew or biscuit?
Our Brain Power treats are a biscuit. Gently extruded at low temperatures. Our 'low and slow' technique enables us to lock in the goodness, whilst killing off any nasty bacteria.
We prefer a biscuit over a chew as they go further, offering better value for money.