Beat Bad Breath, Ambush Plaque & Reduce Bacteria
Clinically Proven to Reduce Plaque

100% Natural Ingredients & Grain Free

Activated Charcoal & Peppermint for Functional Benefits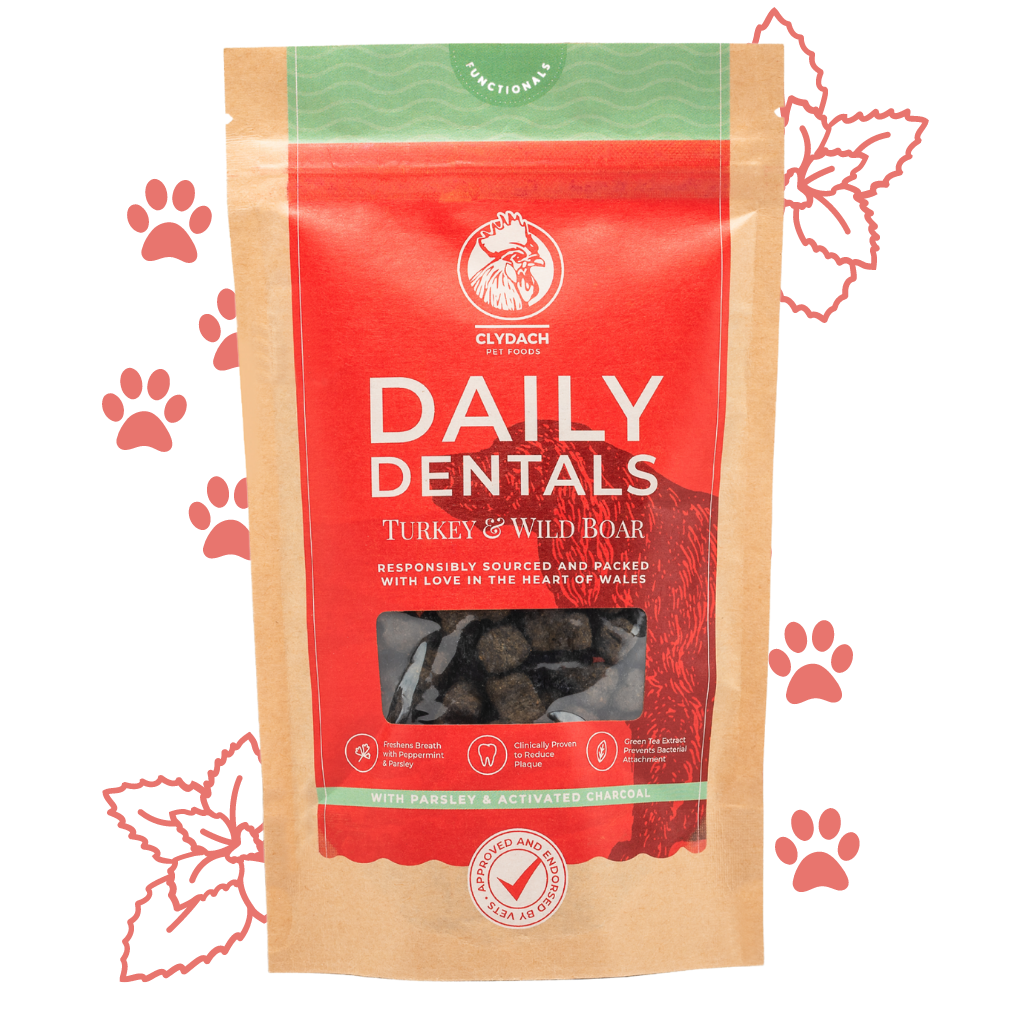 65% Wild Boar
& British Turkey

Clinically Proven to
Reduce Plaque in Dogs

Approved by Vets,
in the UK and Ireland

Added Peppermint reduces
Bacterial Attachment
Nourishing Treats Packed With Functional Ingredients
Our treats are made with nourishing, natural ingredients that your dog will love, and your nose will thank you for!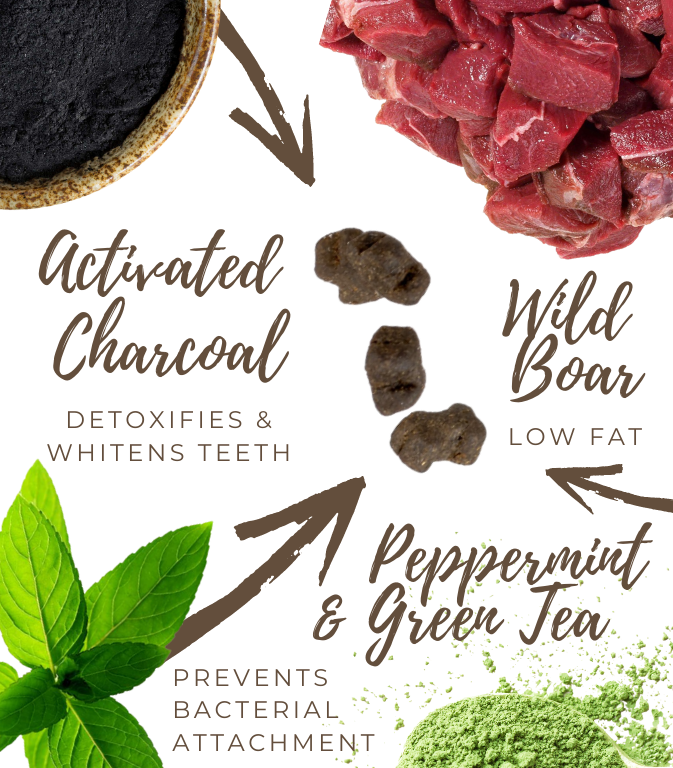 Our premium Daily Dental treats combine activated charcoal with other natural ingredients to help maintain your dog's oral health, the unique shape and texture help to clean your dog's teeth. Peppermint and Parsley help freshen breath.
Allergen-Free, fresh meat and vegetables

No additives or preservatives

Activated Charcoal Detoxifies and Whitens Teeth
2,345 dogs love our treats
treats Your Pooch will Love,
Breath you will thank them for
Designed For Pets & Pet Parents alike
"Before feeding Daily Dentals, Oscar had been getting really smelly breath, we also struggled to find treats which were good for teeth and good for tummies"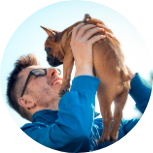 Dublin
Pet Parent to Oscar
"My dog loves the Clydach Daily Dentals, we feed them every morning before our walk. Her breath smells so much better!"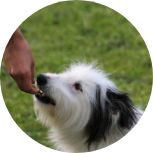 Cardiff
Pet Parent to Snooby and Poppy
"I recommend Daily Dentals to many of my clients who don't have the time to manually clean their dogs' teeth. These are easy, quick and effective..."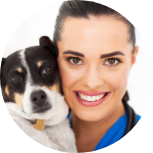 London
Pet Parent to Jessie
100% Money-Back Guarantee
Your Questions, Answered.
Still have questions? Our nutrition team are here to help!
Simply call us at 0800 088 7965 or email hello@clydachfarm.co.uk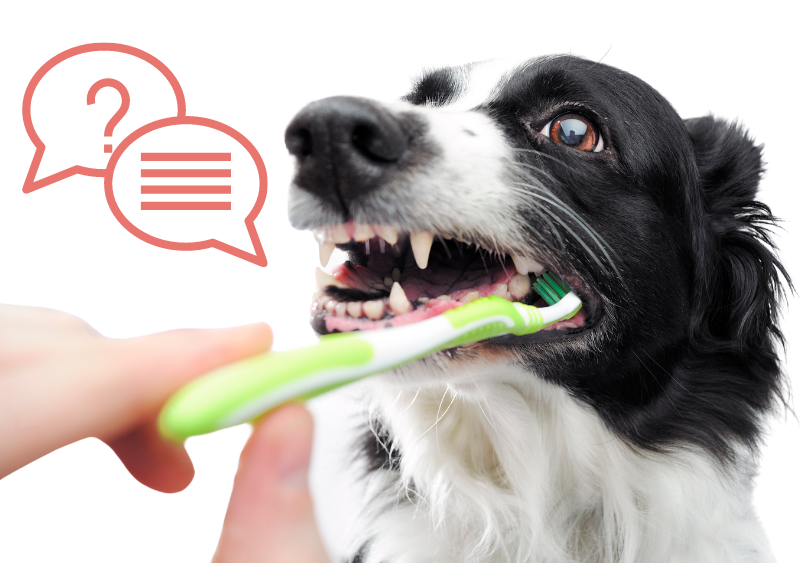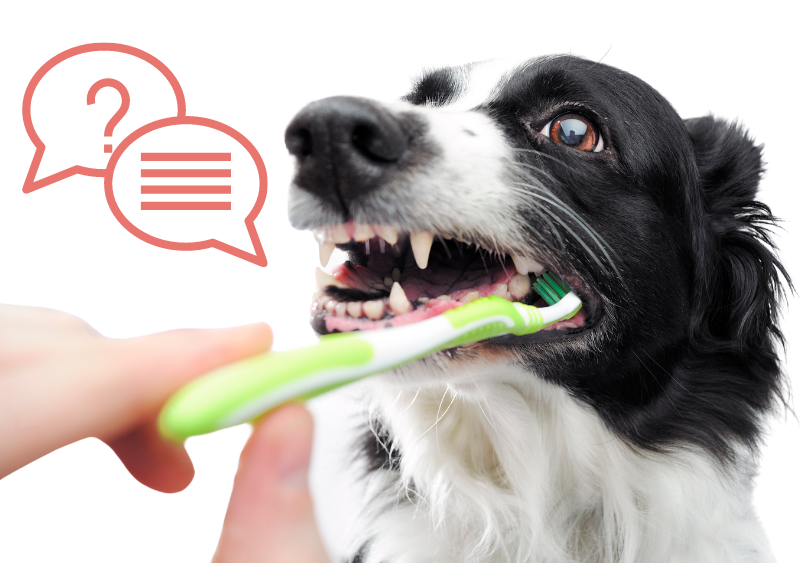 Is the Dental Formula safe for puppies?
We do not recommend feeding to puppies under 6 months old, as their teeth are still growing out.
Do I still need to manually brush my dog's teeth?
This formula is very effective at tackling hard to reach areas and provides your dog with optimum dental health. But we would still advise you to brush your dog's teeth as much as you can.
Why is Oral hygiene important to a dog's health?
Dental care is important to a dog's health because lack of dental care can lead to dental disease. Dental disease is a very common health issue, affecting 80% of dogs with groups with small breeds and senior dogs at the greatest risk. Dental disease includes any health issue affecting the mouth, including inflammation, tartar, gingivitis and periodontal disease. Since 2006, there has been a 23.3 percent rise in the prevalence of dental disease in dogs, with steady growth each year. Prevention early in life may help reduce the frequency and severity of dental disease later in a dog's life.