Our head office, farm and production facility represents the very best in earth-friendly manufacturing and these green credentials transfer easily to every bag of pet food we make.

Biodiversity and Nature Conservation

We produce product across Wales, with production and warehousing facilities in Merthyr and Wrexham and our head office, in Rhondda Cynon Taff. We also have our working farm, which represents the very best in sustainable, earth-friendly agriculture.
Our combined sites extends to over seventeen acres, bordering on the River Clydach.
At the Group, we have entered into a Habitat Creation & Management Plan which provides major benefits for wildlife including new planting, the creation of wetlands and species-rich grasslands to encourage nesting and foraging birds.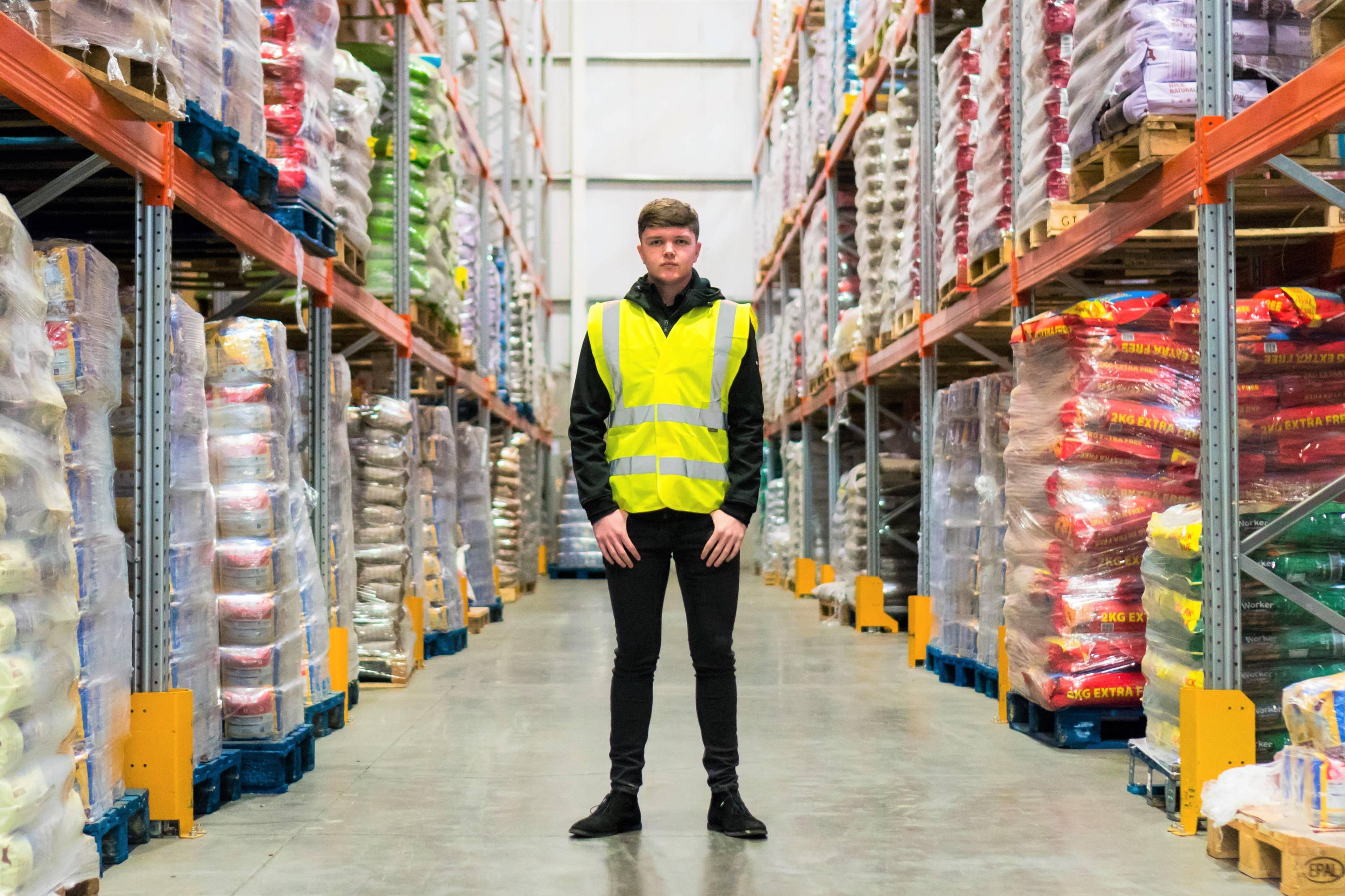 Director, Callum Griffiths at our Carbon Neutral Warehouse
Carbon Neutral Commitment

Our commitment is to make every delivery that you have from Clydach carbon neutral.
We do that by measuring our CO2 emissions, by striving to reduce them, and by offsetting the remaining emissions.
Our carbon neutral commitment aims to not only measure, reduce and offset the emissions of our own vehicles, but also the activity of our delivery partners. The whole supply chain is monitored through our sustainability reporting. Delivery partners are also part of our reduction target and their resulting emissions are being offset too.

Our commitment extends even to our international and export business, where we use rail transport (rather than road freight).