We recruit to our values at Clydach.
Tradition. Quirky. Dedicated. Audacious. Passionate. Responsible.

Whilst I set the vision and purpose for our brand, it is our people that make it happen.

Callum Griffiths
Founder of Clydach Group Ltd
Callum Griffiths,
Founder & Pet Nutritionist
Brought up in the heart of the Welsh Valleys, Callum has been connected to food, farming and animals from a young age.
Griffiths has a strong hand on natural holistic animal nutrition, with particular interests in functional nutrition, holism and herbal medicine. He sits on many agricultural and manufacturing boards and committees, and is a Fellow of the Royal Society of Arts, for services to the industry.
Callum keeps German Shorthaired Pointers.
Suzanne Cole,
Customer Happiness Manager
Suzanne began her career in the small business environment setting up her first business before leaving school. A period of time in engineering and developing experience in larger organisations followed and then on sale of the business began lecturing.
Today, Sue heads up our Customer Happiness division of the business, ensuring Clydach service is always second to none.
Suzanne enjoys dog walking, keen player of golf and keeping up to date in the business world.
Martin Williams,
Head of Sourcing & Sustainability
As a Graduate of Harper Adams Univesity with a BSc in Wildlife Conservation and Environmental, Martin is the man when it comes to our significant investment into environmental sustainability at Clydach.
Martin is responsible for the some 5,000 trees and shrubs we're planting at our Pontypridd site, our solar-panels at our Head Office and of course, managing our farms, woodlands and local spaces.
Martin has two working Spaniels, Marcus and Pero.
Teresa Griffiths,
European Account Manager
Hallo, Hola, Buna, or Olá! Teresa heads up our Central European business. European sales are a massive 46% of our group turnover, and is growing month on month.
Based in our South Wales HQ, but covering Ireland, Spain to Romania, Netherlands and Belgium, across to Portugal.

Teresa has 2 Yorkshire Terriers.
Jack Summers,
Territory Account Manager
If you're a trade customer in the South of the UK, you'll know Jack.
Originally from rural Sussex, and recently a graduate from Royal Agricultural University of Cirencester, Jack looks after all of our Southern business, from small pet shops to large country-stores and everything in-between!
Jack has a Golden Retriever named Jasper.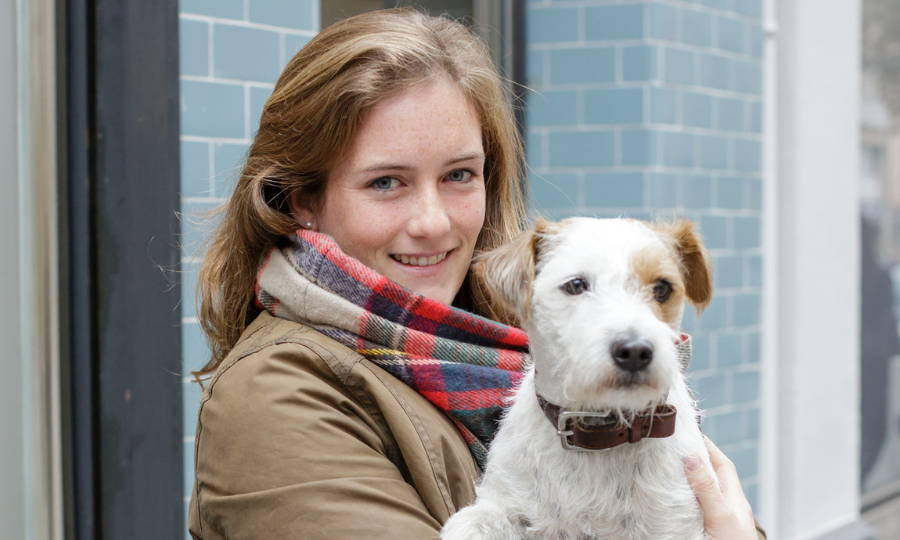 Lesley Hodgson,
Office Superhero
Lesley heads up our Head Office, responsible from the day-to-day business operations. Lesley oversees every cog in the Clydach operation, from our warehouse team, delivery drivers, the accounts department, the nutrition team and the Customer Happiness (customer service) team.
Outside Clydach, Lesley runs an organisation to help and support to various cultural communities that are in the South Wales area.
Next time you need to check the progress of your order, or query the best product for your dog, give Lesley a call - she will be sure to help!